posted on: October 1, 2020
Support a cause near and dear to our heart by donating $20 to wear your pink belt all October! With your donation you will also have access to a virtual fitness class fundraiser hosted by Sensei Seb and Sensei Cody from Barrhaven, Sensei Robbie from Bank St. and Sensei Ben and Natalia from Orleans!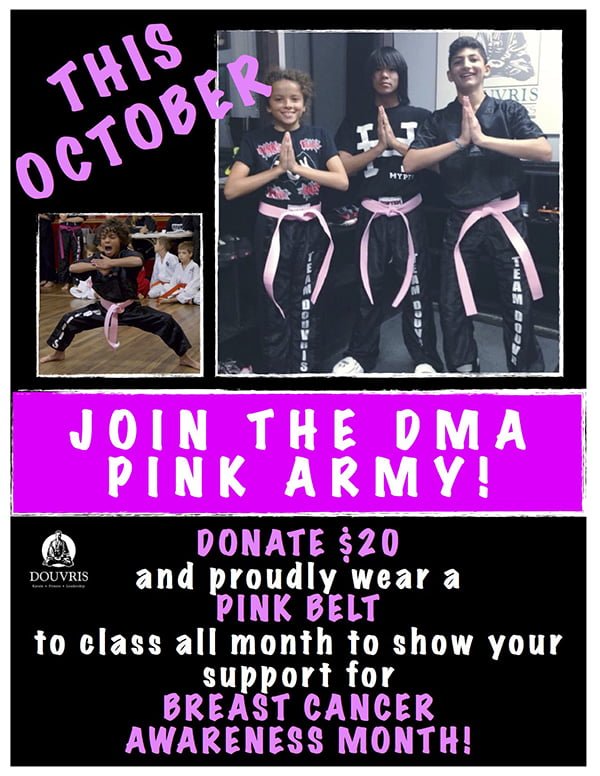 Join us for our virtual fundraiser on
Sunday, October 25!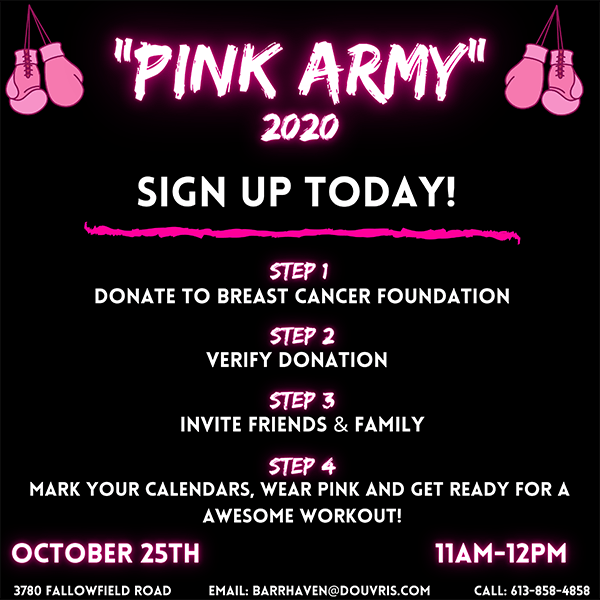 Make a donation to the Breast Cancer Foundation. Then send proof of donation to barrahaven@douvris.com.