Senseis Kelly Kirk and Evan O'Byrne are members of the Aylmer/Gatineau community and leaders in karate.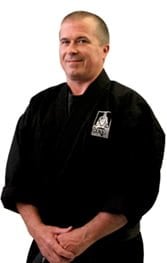 I became interested in Karate when I passed by the Douvris Martial Arts booth at the Ottawa Exhibition in 1987 and signed up for their introductory course. I achieved my Black Belt in 1990 and obtained my Fourth Degree in May 2008 from Master Sensei John Douvris. The Martial Artists that impressed me were Bruce Lee and Chuck Norris. I have always enjoyed teaching Karate and when the opportunity came up to run my own school, I acted quickly and have been living my dream for the past twelve years. I have been told that not only am I running a Martial Arts School, it is also a Community Centre as many Alymerites have been introduced here.
I enjoy meeting new people and their families and watching my students achieve their goals. I have made true friendships with many students who are now helping me maintain the high standards of the school. I have instructed students in the past that are now currently living their own dreams of competing in Mixed Martial Arts (MMA) Events. The reason I stayed with Karate over the many other sports I competed in was because of the discipline and its benefits such as strength, endurance, balance, stamina, flexibility, concentration and focus. I am blessed to have a family that also shares my love and passion for Karate. They train and teach with me now.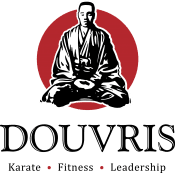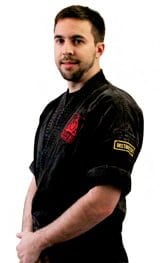 achieved our Black Belts as well as my mother who joined soon after me.
After reaching my Black Belt I discovered how great helping and teaching karate is. I started teaching many Karate classes and eventually also joined the Cardio Kickboxing classes which I also ended up teaching after some time taking part in them. Since
I enjoy teaching which makes me continuously learn more in the art of Karate and Martial Arts as a whole. I also enjoy meeting new people and watching them evolve throughout their Martial Arts learning. The Martial Arts are more than just a hobby. They are a way of life.