About Douvris Martial Arts
DOUVRIS Aylmer/Gatineau is owned and operated by Sensei Kirk Kelly. The team offers specialized strengthening and conditioning classes to amateurs and professional athletes. Increase your reflexes, flexibility, speed and stamina. Discover your full potential at Douvris Aylmer/Gatineau!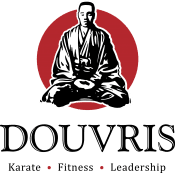 We have karate programs for all ages and fitness levels.
Our karate tykes program guides kids ages 4-6 through basic karate techniques and provides the foundation for important life skills.
Our Kids program keeps children aged 7 to 12 active and helps balance & coordination, concentration, and self-discipline.
Our Youth program is designed for teens 13-18 years of age. It is a complete approach to training in the martial arts.
Join our Adult program to improve fitness levels, learn self-defense techniques, increase confidence, and feel empowered.