After-School Programs at Douvris Martial Arts in Ottawa
posted on: September 14, 2022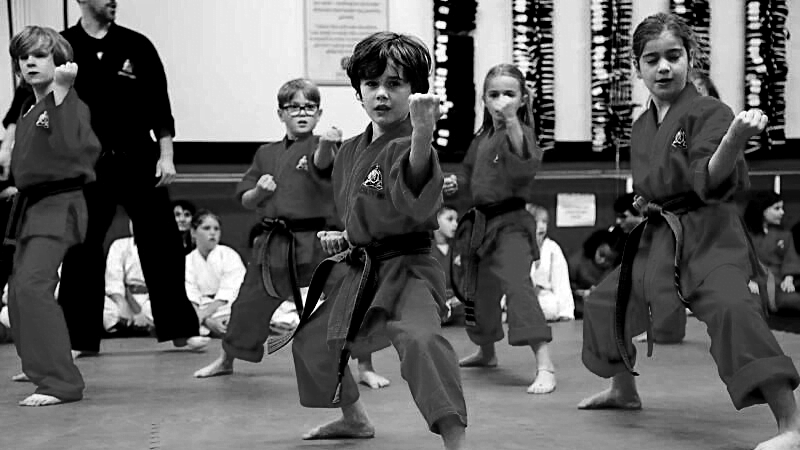 School is in session and routine is back. With all of the after-school programs to choose from, it's important to ask yourself a few big questions:
Is this enjoyable for my children?
Is this healthy for my children either physically or mentally?
Does this work with our weekly schedule?
At Douvris Martial Arts, we offer a variety of programs that tick off all of the boxes for those in elementary school all the way to college. Including, our karate programs, Kids Kickboxing program, and Total Body Training (TBT) program.
Karate Programs for All Ages
There are few extracurriculars as age inclusive as karate. At Douvris, we offer our designed, tested, and proven program to those of all age ranges and fitness levels.
Since Douvris began in 1984, all of our programs have provided great focus towards helping our members build confidence, strength, and a positive sense of physical and mental well-being.
Striving 4 Excellence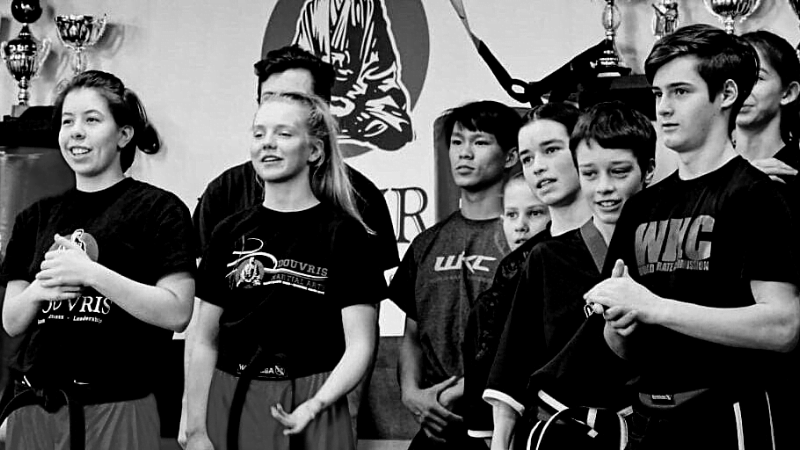 Our karate programs focus on more than just the art. Striving 4 Excellence is Douvris' karate Character Development Program in both our Tykes and Kids classes. After over 30 years of teaching, we believe strongly in the importance of developing the character of our students alongside the martial arts skills that we teach them.
Each month, a focus 'Word of the Month' is selected. Some examples are words like focus, honesty, and other important traits. Throughout the month, related discussions, activities, and lessons are had. The goal in this is to give our members the opportunity to discuss, practice, and apply these character development traits in their own lives.
New to the program? Our Karate Trial Offer is valid for anyone ages 4 and up and includes two classes (one group class and one private lesson) and a new uniform for $19.99.
Kids Kickboxing Program (Ages 7 to 12)
Kick, defend, and socialize! Often mistakenly labeled as an extracurricular for adults, our Kids Kickboxing class is one of our most popular after-school programs. Offered to those ages 7 to 12, our program combines the benefits of karate and kickboxing in a 30 to 45-minute class without the sparring or competitive elements. It is classified as a pre-requisite of sorts to our equally as exciting Total Body Training (TBT) program.

Kids Kickboxing is led by professional black-belt martial artists in a low student-instructor ratio setting. This allows for children to receive some of the best (and oftentimes award-winning) training opportunities in a fun and attentive environment.
New to the program? Our Kids Kickboxing Trial Offers are the perfect way to get a feel for the program before committing. Choose from a one-class pass or a two-week gym membership.
Total Body Training Program (Ages 13+)
For those in high school and beyond, our Total Body Training (TBT) is a focused, efficient, total-body training program that delivers serious results. Following along the same lines as our younger Kids Kickboxing program, TBT offers a similar experience on an elevated level.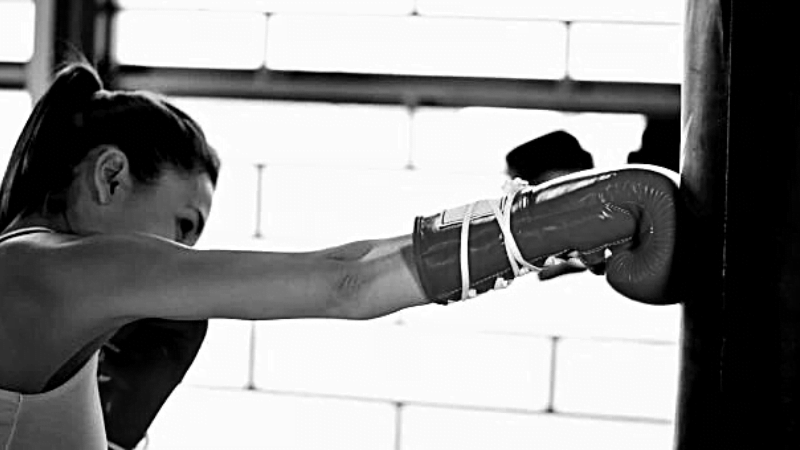 Learn and use proper kickboxing techniques in both training and in practice for self-defense.
Target your training to specific fitness needs including speed, precision, power, strength, tone, and fat loss.
Increase your inner confidence and focus level.
The best part, train for yourself or do it with friends!
Our Total Body Training (TBT) Striking class is ideal for training for speed, developing precision, and improving hand-eye coordination. These classes are high-paced, designed to provide an intense full-body workout, and teach the basics of boxing and kickboxing.
Our Total Body Training (TBT) Strength class is a fun way to amp up your workout and burn mega-calories. It's ideal for developing power and muscle density through explosive movement.
Getting Started With Douvris Martial Arts
Our martial arts programs can be offered at nearly every Douvris location. Select your desired dojo from our list of 9 locations across the Greater Ottawa Area. From there, you can view the dojo's class schedules, contact information and enquire with the team directly to get yourself or your family enrolled.
Please note this article is based on our own thoughts and has not been formally approved by a healthcare or fitness professional.