Douvris International Virtual Tournament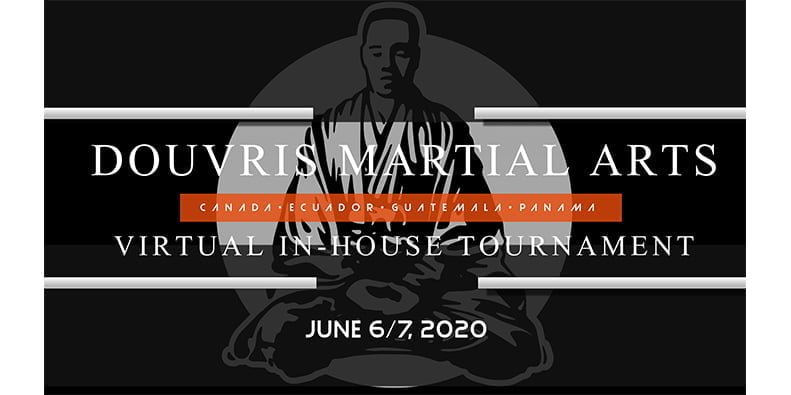 Tournament Date: June 6 & 7, 2020

Registration Due Date: May 30th, 2020 (HARD CUT OFF)

Virtual Tournament Information:
This will be a LIVE tournament via zoom. Once registration is closed (May 30th) we will create the "ring schedule" and email out zoom IDs to everyone registered. Students will need to sign on to their zoom call 15 minutes early to get in order and make sure our camera set ups are appropriate for effective judging.

Camera Set-up for Competitors:
1. Ensure you choose a space with enough room for your kata/weapon
2. Ensure the camera height is high enough that we can see from head to toes for the duration of your kata
3. Lighting is important, we will see you better and be able to judge your kata more effectively if you have a good natural lighting source (window, outside, or white light lamp)
4. Make sure your internet connection is stable (if you have sibling or family online at the same time, your zoom call will lag/glitch)
5. Bring your positive attitude and know that technical difficulties happen. Stay calm and go with the flow. We will have staff on call should you have any tech emergencies

Divisions and Ages:
You'll find information on age categories and divisions on the virtual registration form. We will have traditional kata divisions and open kata divisions for ages 6 and under to 18 and over.

We're super excited to see you guys back in the "ring" and can't wait to get our students engaged and connecting with each other from across North and South America.