posted on: October 1, 2019
This October – we are the DOUVRIS PINK ARMY!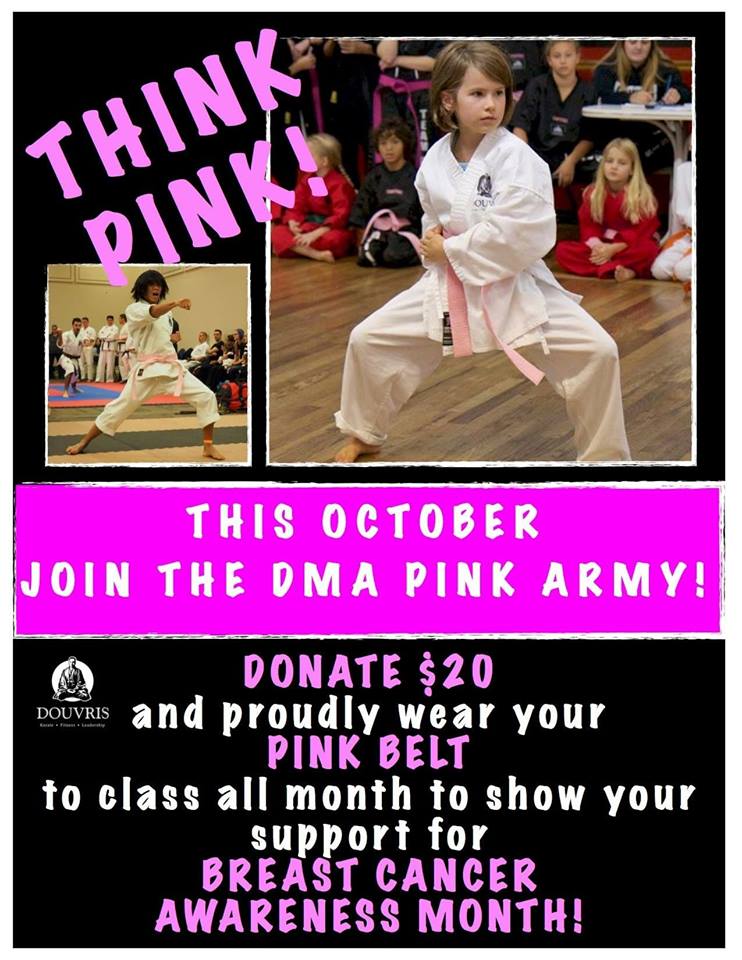 Donate $20 to wear your pink belt in the month of October for Breast Cancer Awareness Month! Ask at the front desk to purchase your pink belt.
Already have a pink belt? Donate $20 and we will stripe your belt for you to wear the whole month!
All proceeds go to the Breast Cancer Society.
Contact us for more details.