Introducing the Douvris Wellness Centre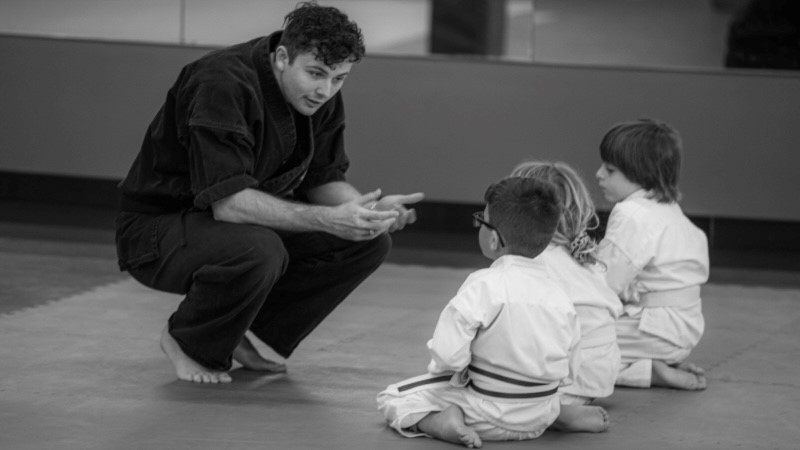 Gone are the days of doom scrolling, sour news stories, and disconnected media. Enter: Douvris Wellness Centre. Now on Instagram and Facebook! Our new channels of social media are here to bring a positive, inclusive, and community-driven bright light to the daily scrolls of those in the dojo, and beyond.
What is Douvris Wellness Centre?
With this newly-launched social media project, Douvris Martial Arts senseis, students, team members, and community contributors have one goal in mind. The goal is to curate and foster a POSITIVE social media experience. On Douvris Wellness Centre's Instagram and Facebook pages, users can escape to a space of posts featuring feel-good news stories, daily affirmations, and words of wellness. All of which, are user-submitted by members both in the Douvris Martial Arts community, and those outside of it.
How do I join the Douvris Wellness Centre community?
Join the Douvris Wellness Centre community on social media.
Douvris Wellness Centre can be found on both Instagram and on Facebook. This is a space space where every social media user is welcome. We invite you to give us a follow, explore our existing posts, and stay tuned for the daily feel-good excitement to come.
Send Douvris Wellness Centre your comments, stories, or words of wisdom.
Douvris Wellness Centre's posts are fueled by community contributed and submitted comments. They say two heads are better than one…we say that there is no number limit! The goal is to bask in other's achievements, take inspiration from the minds of your peers, and share in the positivity of those must-share smile-worthy stories. It is your submissions that will continue to help build our online community. With that, you are always welcome to submit your pieces to us for a chance to be featured right on our social media channels. You can do so by:
Douvris Wellness Centre is happy to share your comments either publicly or anonymously. We ask that you kindly just advise us which you prefer at time of submission so that we can ensure your piece is shared properly.
What kind of pieces can I submit to Douvris Wellness Centre?
Feel-good stories. This can include things like a positive event that has happened to you, a recent achievement (of yours or a peer of yours), or a personal piece about yourself (such as something you are passionate about or you are looking forward to).
Words of wisdom or affirmation. Have a quote or comment that has stuck with you? Share it with the community!
Wellness tips. There is no such thing as too many mental or physical wellness tips and tricks.
Thought provokers. Curious what others would pick for their favorite feel-good movie, desert island meal, or go-to summer memory? Ask away and get the conversation going!
The entire Douvris Martial Arts community is ecstatic to invite you to join this new chapter of ours. If you do have any questions or suggestions, please direct them to our team at douvriswellnesscentre@gmail.com.